This is the time of year when excitement is palpable throughout the country, when joy and enthusiasm are at their peak. Yes, Eid al-Adha 2023 is fast approaching, and we've got all the information you need to prepare for this festive period in the United Arab Emirates.
Eid celebrations: a time of joy and generosity
The Eid celebrations are a special time in the UAE, with a festive atmosphere that permeates the whole country. The astronomical dates for Arafat Day and Eid al-Adha 2023 have been announced, which means residents can start preparing for the festivities. While the Eid period is a time for family, food and celebrations, it is also marked by acts of charity and help for those in need. "The Eid period is a time for reflection and giving. While we look forward to celebrating and enjoying our vacations, it's important to remember those less fortunate," said one resident.
Announcement of Eid al-Adha 2023: A long weekend ahead
The long-awaited announcement of the dates for Eid al-Adha 2023 has been made, marking the start of an eagerly awaited long weekend for many UAE residents. According to The National News, the government has announced that the vacation for the public sector will begin on Tuesday June 27 and end on Friday June 30. Residents and expatriates alike have therefore begun planning their trips, looking to make the most of this well-deserved period of rest.
As a travel industry spokesperson put it:
"The UAE is a hub for tourism and travel, and Eid al-Adha is one of the busiest times of the year. With the announcement of the dates, we are already seeing an increase in travel bookings."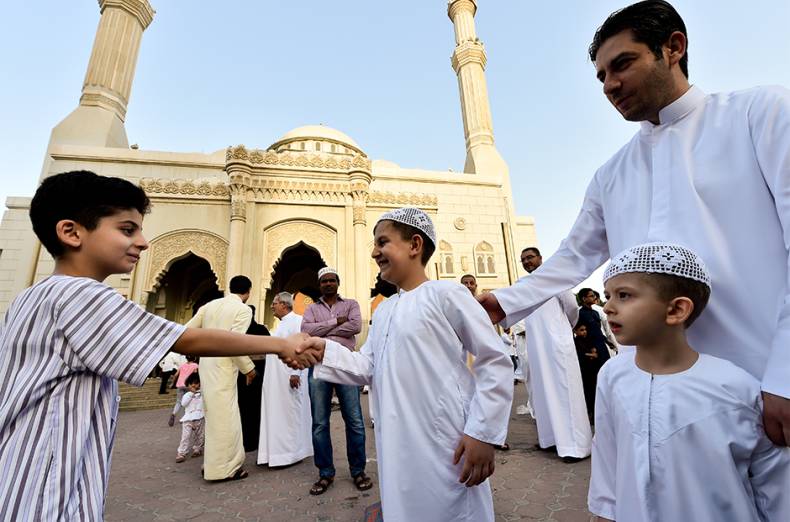 Popular Eid al-Adha 2023 destinations
Arabian Business has revealed some of the most popular destinations for this long weekend. These include the Maldives, a dream destination for many with its crystal-clear waters and white sand beaches, and Georgia, prized for its rich history and delicious cuisine. The UAE has also seen an increase in domestic tourism, with many residents choosing to discover the many wonders their own country has to offer.
"In the UAE, we are spoilt for choice in terms of travel destinations, whether abroad or at home. Each emirate has its own personality and attractions, making it ideal for short vacations."
Eid al-Adha 2023 is an eagerly awaited event for UAE residents. Not only because it's a time for celebrations and vacations, but also because it's a great time to travel and discover new destinations. Whether it's travel abroad or more local explorations, the importance of this period is underlined by the excitement surrounding the announcement of the dates and the preparations that follow.