ChatGPT, a new ally in the UAE education, it is revolutionizing education with AI to become a cutting-edge technological superpower. They have recently presented an ambitious educational project that places AI-powered chatbots at the heart of the educational process. Although these programs are still under development, many observers believe that these tools could completely change our approach to teaching once improved. It is a major issue in the field of education for both students and teachers.
Pedagogical revolution in the UAE: ChatGpt at the heart of education
The Minister of Education of the U.A.E is a strong supporter of this concept and believes that Artificial Intelligence and LLM (Large Language Models) will force the entire teaching community worldwide to rethink their approaches to teaching and student evaluation.
He states:
"They (AI and LLM, ed) are forcing teachers, academics, and educators around the world to rethink not only their way of teaching but also their way of evaluating."
Unlike other countries that seek to prevent the use of these tools, the United Arab Emirates has decided that it would be wiser to accompany them.
Initially, the ministry plans to train teachers and students in the use of these tools. The institution is drafting a set of practical guidelines in this regard. Ultimately, we could witness the emergence of all AI systems dedicated exclusively to pedagogy. They could help educators structure courses, generate customized exercises, suggest areas of progress for a particular student, or even do all of this completely autonomously within the framework of a new type of digital curriculum, entirely driven by AI.
Ahmad Al Falasi, the Minister of Education of the U.A.E, declared:
"At the Ministry of Education, we want to adopt revolutionary technologies. We want to collaborate with our partners to develop AI tutors based on CHATGPT to evolve the system."
It seems inevitable that Artificial Intelligence (AI) will bring significant changes in the field of education. The United Arab Emirates knows that opposition to this change could be pointless, so it is better to adapt to this technology now to avoid being left behind. It seems that the United Arab Emirates is very committed to monitoring the results of this initiative to determine whether it will be accepted as a practical decision or considered a fleeting futuristic idea.
The United Arab Emirates seems determined to be at the forefront of technology in the UAE education, and the whole world will certainly have lessons to learn from it.
Is AI the new strategic issue for Middle Eastern countries?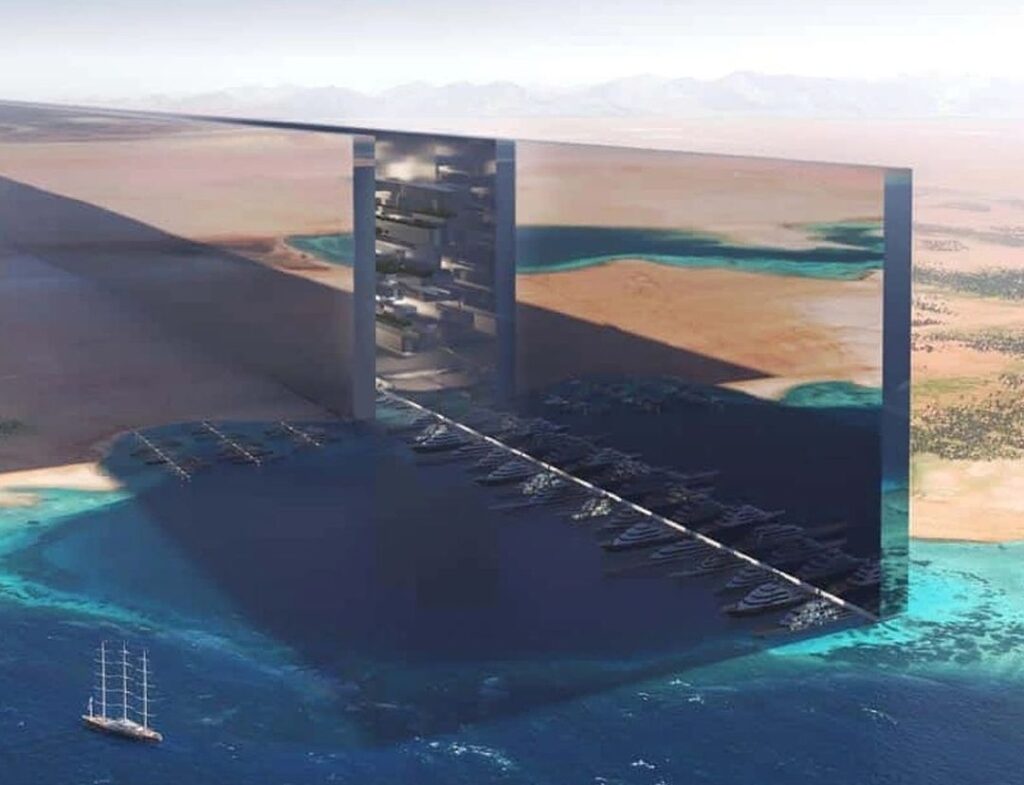 Gulf countries such as the United Arab Emirates, Saudi Arabia, and Bahrain are investing billions of dollars in futuristic projects based on artificial intelligence (AI). Smart cities, robots greeting visitors, flying taxis, delivery drones, and environmental monitoring projects are just a few examples that demonstrate these countries' appetite for new technologies. Saudi Arabia, for instance, has invested around $500 billion (approximately €437 billion) in the NEOM project, a futuristic megacity under development on the Red Sea, which will include flying taxis.
Gulf governments are betting on AI to prepare for the future, aware of their dependence on fossil fuel-related industries. According to a PwC report, Gulf countries could represent up to 10% of their GDP by 2030 thanks to AI.
The quest for AI in the Middle East is growing, as many countries in the region are seeking to invest in emerging technologies to improve their economy and competitiveness. These initiatives also aim to use AI capabilities to improve service efficiency, reduce costs, and stimulate economic growth.
However, it should be noted that the quest for AI in the Middle East is not without challenges, particularly in terms of regulation and personal data protection.