During the broadcast of the TV show Big Ticket, an Indian expat wins 15 million dirhams in the 251 raffle draw., he has been residing in Abu Dhabi for over 15 years.
An unexpected win
Pradeep Kumar, an Indian expatriate, is the winner of the Big Ticket raffle show. He was notified as he was about to fly from the southern Indian city of Chennai to Abu Dhabi. He received a call from the presenter Richard, who at first failed to reach him on his local phone number. The Indian expatriate did not manage to express his joy as he was at the airport.
Oh, yes, this is Pradeep Kumar. I'm at the airport in Chennai. I can't shout. I'm on my way to Abu Dhabi," he said when host Richard called him.
Winner Pradeep Kumar becomes a millionaire after this 251 draw of the Big Ticket show, he adds that he will share this prize with two friends.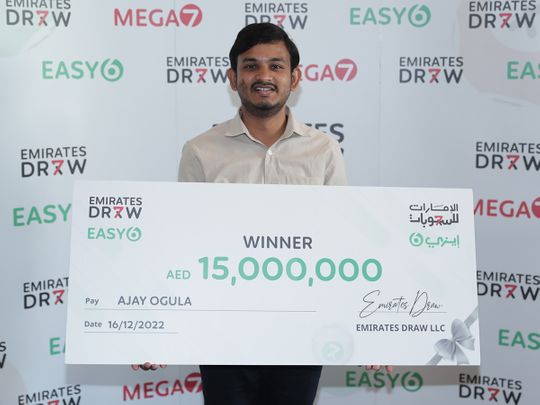 The Big Ticket show
The Big Ticket show was created in 1992, and is a raffle held in Abu Dhabi, the capital of the [United Arab Emirates. It is considered one of the largest lotteries in the world in terms of prizes offered. Participants purchase raffle tickets and can win cash prizes or luxury cars, as well as villas and apartments. Draws are held monthly and prizes vary depending on the event. The results of each drawing are broadcast on television and online. Players can purchase tickets online or at designated outlets throughout the UAE and other countries in the region.
For the first time the program, Big Ticket is offering 100 prizes to 100 lucky winners during this month. The next winner will be able to win a prize of 20 million dirhams, the draw will be held on June 3.