Our team tried out the new French concept "La Rotisserie Française", and here are our comments!
French cuisine in Dubai offers a unique dining experience, with refined and tasty dishes that combine tradition and modernity. Michelin-starred restaurants such as La Petite Maison and Pierre's Bistro & Bar offer high-quality French cuisine, while French bakeries such as La Serre Boulangerie offer freshly baked pastries and viennoiseries. Using fresh, quality ingredients, French chefs in Dubai create world-famous dishes such as foie gras, bouillabaisse and coq au vin. French cuisine in Dubai is a feast for the senses, offering an unforgettable culinary experience.
Dubai, the city known for its excess and luxury, now welcomes a touch of French gastronomy thanks to "La Rotisserie Française"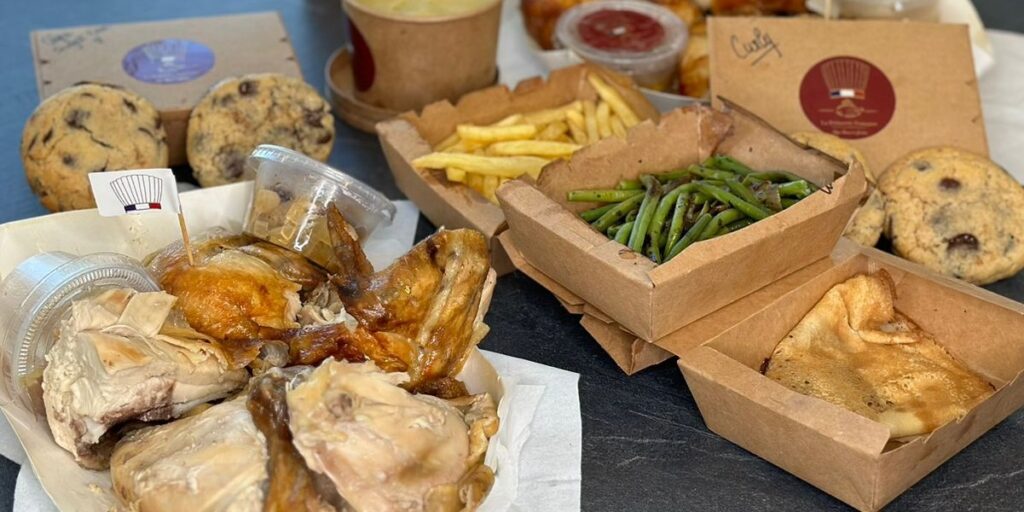 Founded by French couple Sarah and Julien, this home delivery business has won over local taste buds with its authentic, tasty recipes.
These two intrepid entrepreneurs, Sarah and Julien, built their reputation in the French markets, where their business flourished thanks to a combination of exceptional quality and authentic service. By deciding to export their expertise to Dubai, La Rotisserie Française has not only risen to a challenge, but also brought a touch of French culinary finesse to a very different environment.
Their kitchen is a culinary Ali Baba's cave, where top-quality ingredients are harmoniously blended, whether they come from France or are harvested locally in Dubai.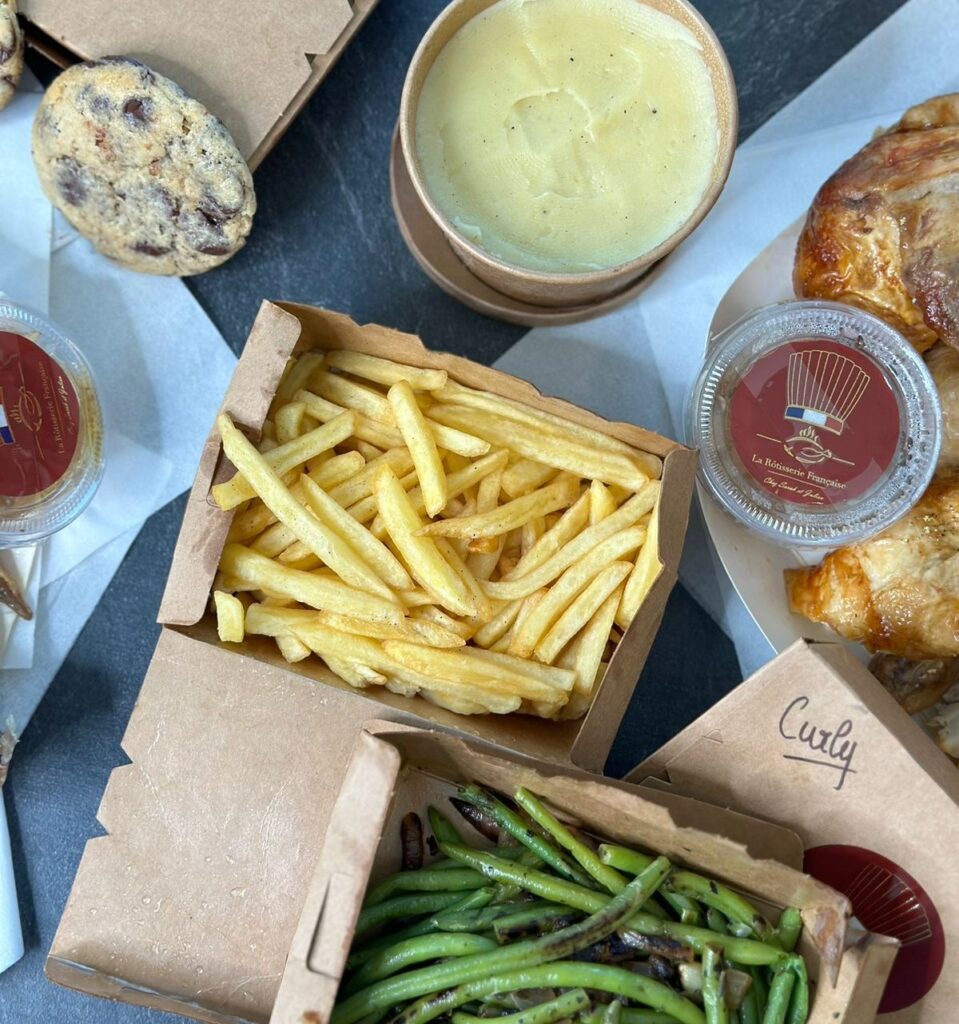 Offering a refined range of dishes, the menu features a multitude of delights: from golden leaf chicken to traditional croque-monsieurs, not forgetting delicately seasoned pasta.
To accompany these dishes, they have come up with sides that are both creative and gourmet: crispy chips, a bewitching truffle purée, homemade crisps or green beans grilled to perfection. And for those with a sweet tooth, there are irresistible desserts such as crêpes, cookies, chocolate fondants and chocolate mousses.
Imported from France, their organic chicken is the star of their menu. It reflects their commitment to high-quality, tasty and environmentally-friendly cuisine.
Sarah and Julien have succeeded in transposing a part of their native country to Dubai, offering a unique culinary experience and delighting the locals with their gastronomic creations.
The mouths of the La Concorde Magazine team are still watering…